TABS Spring Opening Exhibition
Made in Shanghai
In 2019 we invited scholars from East China Normal University's School of Design, awarded Arts Bridge Honour of the Year, to compile a book about industrial design and manufacturing in Shanghai, covering the period from the 1910s to 1980s. The result, Made in Shanghai, was published in both Chinese and English, with special VR exhibits presented at London and Frankfurt bookfair.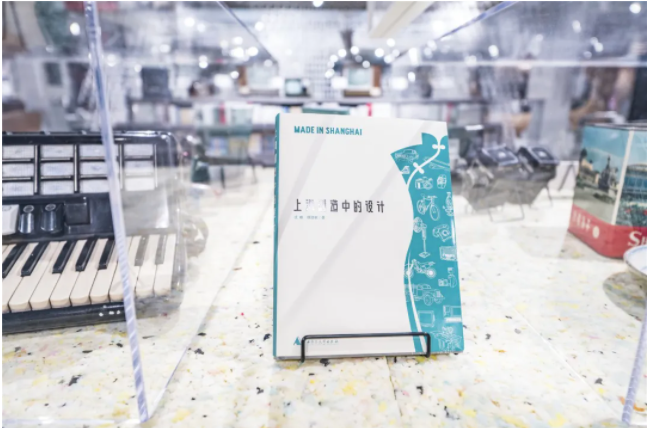 Today at Wisdom Bay Park in Shanghai, once an industrial site itself, these iconic designs from Shanghai can be seen on display at The Arts Bridge Space (TABS). Arranged together, these objects – with everything from biscuit tins to bicycles, toy animals to time keepers – are a tribute to the timeless appeal of Shanghai design.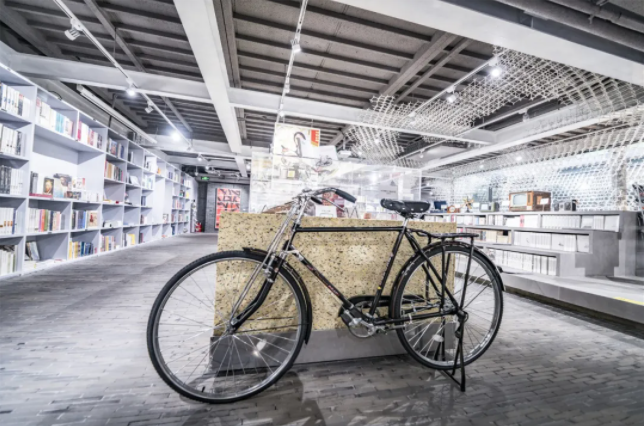 The exhibition was organised in collaboration with Shen Yu, director of East China Normal University's Centre for the Study of Modern Chinese Design and founder of the China Industrial Design Museum.
Time: 19 March 2021 – 16 May 2021
Exhibition Highlights
Wahson Electric Fan (1929)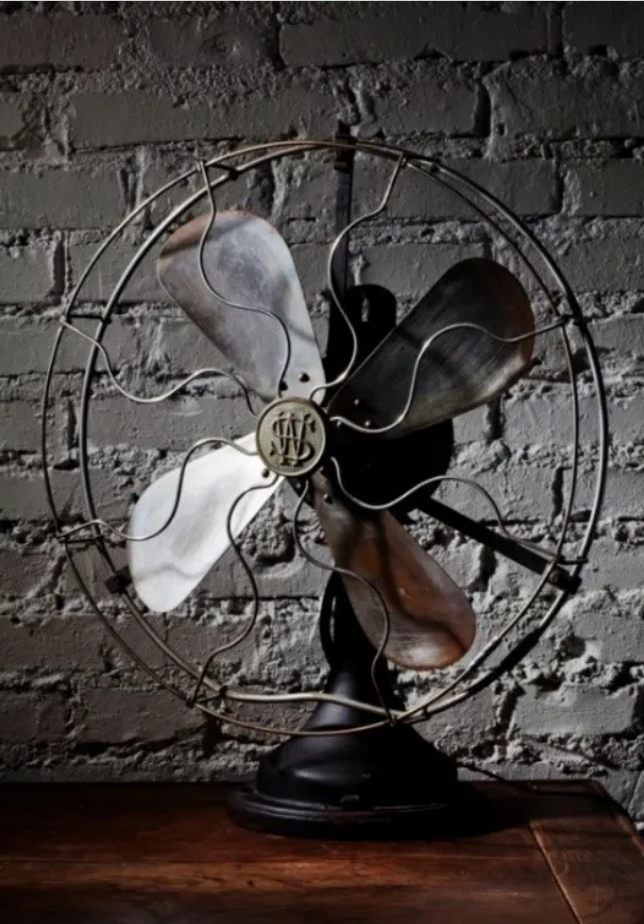 The designer of China's first electric fan was Yang Jichuan, and ordinary accountant. He was born in Dantu, Jiangsu Province in 1880 and went to a private school as a child. At the age of 16, Yang Jichuan moved from Dantu to Shanghai and began to work as an apprentice with a foreign firm. He taught himself English and chemistry in his spare time. Later, he became interested in electroplating, and started plating copper, silver and gold, before going on to self-study electricity. Around 1909, an American-made GE electronic fan was sold for more than one hundred silver dollars, generating a considerable profit. Because of this, Yang Jichuan and his two friends decided to copy the GE electronic fan to make their own prototype. After more than six month's hard work, China's first electronic fan was successfully tested in early 1915.
Packaging of Shanghai VIVE Cosmetics (1930s)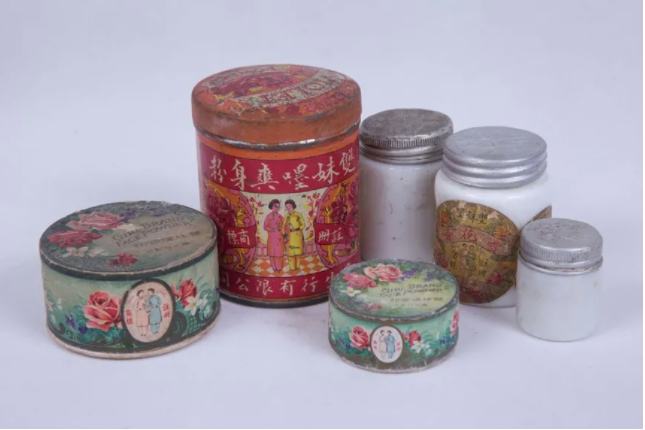 The image of women with short hair had been used in Shanghai VIVE's advertising since the brand was established. The establishment of modern education and the abolition of the imperial examination system in 1905 saw the emergence of the first group of female students, helping to create the financially independent women who would present a powerful image to the world. The short-haired women shown in the picture represented the new life of the modern woman.
Forever P17 Bicycle (1971)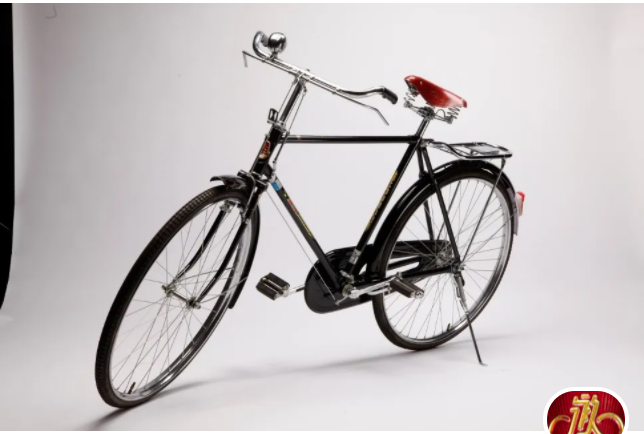 Forever's logo was redesigned multiple times throughout the brand's history – be it Zhang Xuefu with his technical design or Zhu Zhongyan with his more industrial style – each time the logo was placed visibly on the bike frame, drawing attention to its elegant shape, balanced mechanics and compliant ergonomics.
The Shanghai A-581 Watch (1958)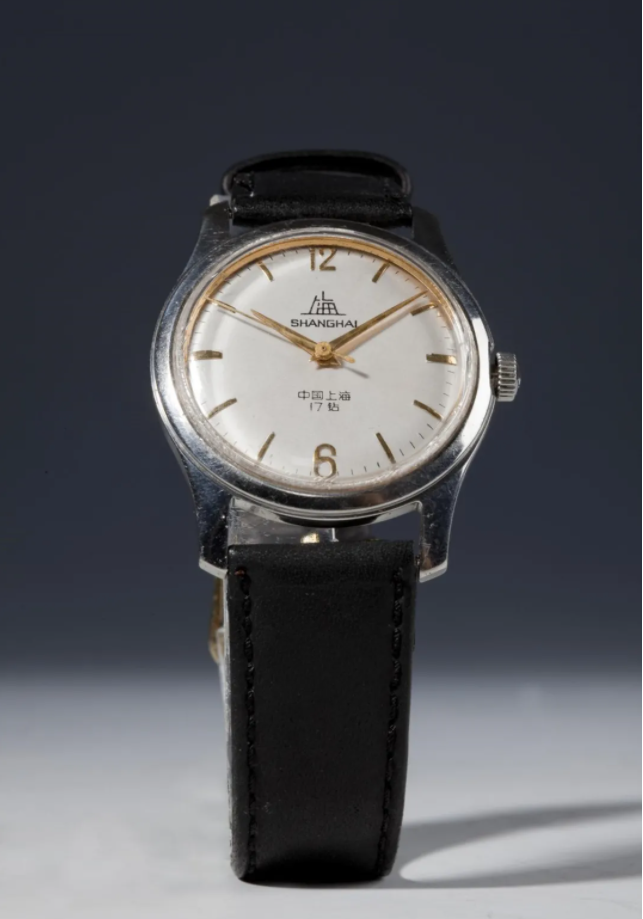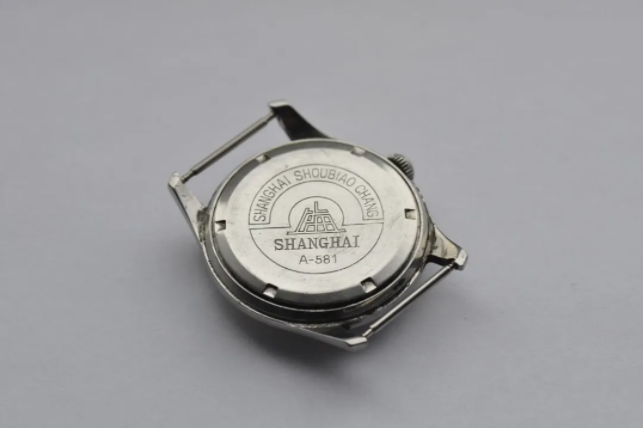 The Shanghai Watch Factory was officially founded on 23 April 1958, a month after it had begun to mass produce a mechanical watch with a trademark of 'Shanghai' and a model of A-581, a name that referred to it being the first mechanism made in 1958. The watch sold for 60 yuan and had an output of 13,600 pieces, earning it great popularity as 'the first Chinese watch'.
White Rabbit Candy Boxes (1975, 1983, 1985)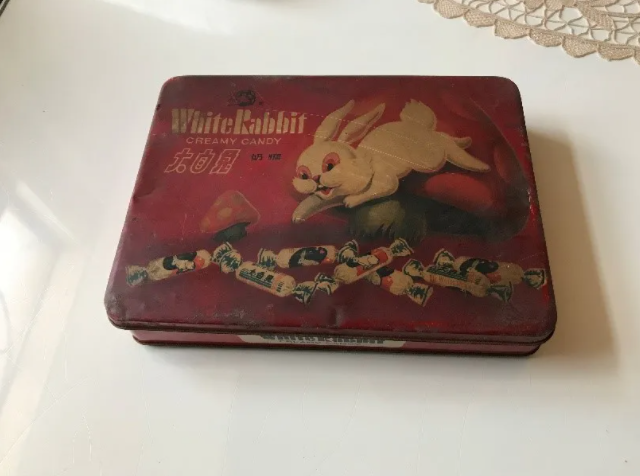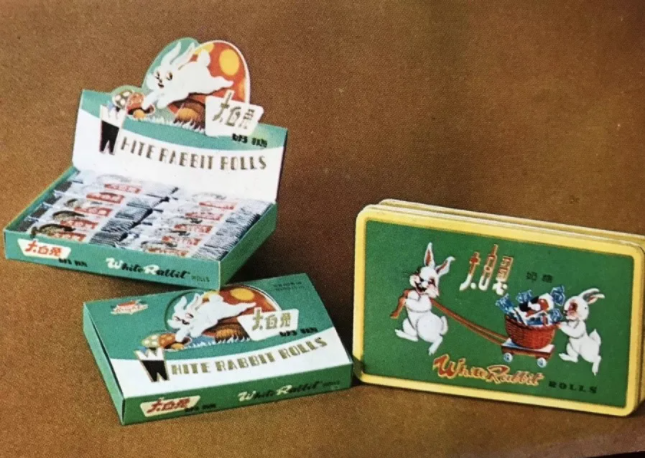 White Rabbit candies originated in 1943 Shanghai, when a merchant of the ABC Candy Factory tried a milk candy from England and imitated it, making a wrapper decorated with a red Mickey Mouse. In the 1950s, however, Mickey Mouse was seen as a symbol of western capitalism, so Wang Chunyan switched the mouse for a big white rabbit. A printmaker by profession, he used his eye for composition and colour to revamp the wrapper giving it a striking new design. By 1959, the iconic candies were so popular they were given as gifts to celebrate the 10th National Day of China.